The challenges of protecting the environment and our resources are global in scale: The "Resources and Environment" specialisation in the master's degree programme in Environmental Engineering therefore guarantees an attractive range of courses that are geared to the current and future requirements of environmental engineers with an international orientation.

English Track "Resources and Environment"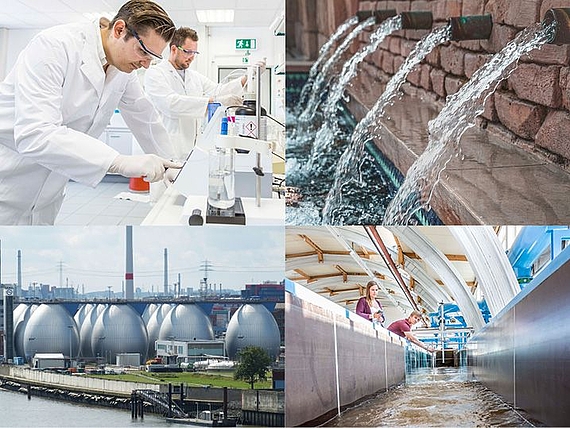 You have completed a first degree in Civil or Environmental Engineering or related fields? You are interested in an international master's degree programme in Enviromental Engineering at one of Germany's leading technical universities (TU9)?
The "Resources and Environment" specialisation in the master's degree programme in Environmental Engineering focuses on forward-looking environmental scientific and technical solutions as well as the sustainable use of finite resources in an international context.
Our programme offers high-quality courses in English with a unique combination of key content from the specialist disciplines of civil and environmental engineering, geodesy, mechanical engineering, and environmental and landscape planning like
Circular Economy
Water Resources Management
Renewable Energies
Hydrochemistry and -biology
Meteorology and Climatology
Hydrology
International and local students attend the same lectures, making it easy for students from abroad to mingle with German speaking colleagues.
Your choice of specialisation, (optional) stay abroad, a practical project and topics such as "Green Entrepreneurship" will enable you to prepare specifically for a variety of career paths on the global job market.
The accredited degree programme takes 2 years. Students do not pay any tuition fees.
Double Degree
Another attractive option is to pursue the double degree programme with the renowned Tsinghua University in China.
Career
The international orientation of "Resources and Environment" opens up a wide range of career opportunities for you on the international job market:
Research and development (industrial research, higher education institutions, research facilities)
Public sector: national and international professional authorities
Industry (e.g. environmental officer, emissions control officer, environmental process engineer)
Utilities and waste management
Technical cooperation
Non-governmental organisations and environmental associations, interest groups, trade associations
International financing banks
Policy advice
Application for "Resources and Environment"
The academic year
You can start the Master's programme in winter or summer semester. The winter semester at Leibniz University Hannover starts on 1 October and ends on 31 March. The summer semester starts on 1 April and ends on 30 September. More information on lecture periods and term dates
Application deadlines
You must apply within the specified application periods. Please note: There is an early deadline for applicants from non-EU countries. You count as a non-EU applicant if you completed your Bachelor's degree in a non-EU (or non-EEA) country AND your nationality is a country outside the EU (or EEA).
Required documents
For the application you must submit proof of having completed a bachelor's degree in an engineering subject, such as Civil Engineering, Mechanical Engineering or Process Engineering with a high proportion of Mathematics (at least 12 ECTS), Natural Sciences (at least 12 ECTS), Engineering Sciences (at least 18 ECTS), Computer Sciences (at least 6 ECTS). The admissions committee will decide whether or not the bachelor's degree is related to the subject concerned. The exact admission requirements can be found in the admission regulations.
Required documents

The following documents are required for the application:

University entrance qualification (eg "Abiturzeugnis" or high school diploma). Not applicable if you are currently studying at Leibniz University Hannover.
Certificate of completion of the Bachelor's degree programme (if already available). If you are currently studying at Leibniz University Hannover, just send a simple copy.
Complete and current grades of the previous study with details of the credit points and the average grade with signature and stamp (if the diploma is not yet available). In the case of a programme with a total score of 180, at least 150 credit points must be proven; in the case of a programme with a total score of 210, at least 180 credit points must be proven.
Curriculum vitae in English language.
Applicants who have neither a German higher education entrance qualification nor have obtained their Bachelor's degree from a German university must also have sufficient knowledge of the English language at the C1 level (Details on language certificates).
Applications from the People's Republic of China, Vietnam and Mongolia (except Macao, Hong Kong) are only considered in the admission procedure, provided that a certificate of the Academic Testing Center of the German Embassy (APS) is available.
Language Certificates
Good language skills are an important requirement for success at university. The specialisation "Resources and Environment" of this Master's degree programme is taught in English and applicants must provide evidence of their language skills (Level C1). Basic German language knowledge is recommended.
Here you will find detailed information about the examinations, tests and certificates you need at Leibniz University Hannover to prove that your language skills meet the level required: Language Certificates
Application
"Resources and Environment" is the English study track of the master's degree programme "Environmental Engineering" (Umweltingenieurwesen). So you apply for this master's degree programme and choose your track during the application process. Please note: EU-applicants apply via the LUH online portal. Non-EU applicants have to apply via uni-assist.

Are you ready? Here you will find more information and links to the LUH online portal and uni-assist:
Application Periods:
EU Applicants (application via LUH online portal):
June 1st – July 15th of the year for the winter semester
December 1st – January 15th of the year for the summer semester
Early deadlines for Non-EU-Applicants (application via uni-assist):
April 15th – May 31st of the year for the winter semester
October 15th – November 30th of the previous year for the summer semester
After your application - next steps
You have successfully completed your application? What are the next steps? We put together some useful links:
Learning German in Hannover
At Leibniz University Hannover you will find courses in both everyday and academic language which will help you improve your competences in German. Even before the start of your studies you can improve your language skills with intensive courses like the "Summer Academy".
Your Contact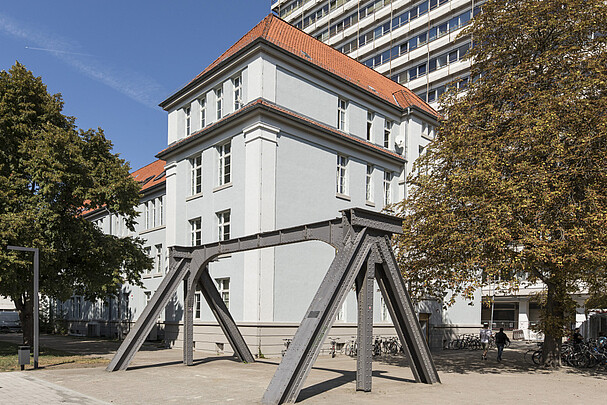 © FBG/C.Bierwagen
Dean of Studies' Office Civil Engineering
Consultation Hours: Mon, 10:30 - 12:00, on site or by phone via +49 511 762 4755 und +49 511 762 12322
Address
Callinstraße 34
30167 Hannover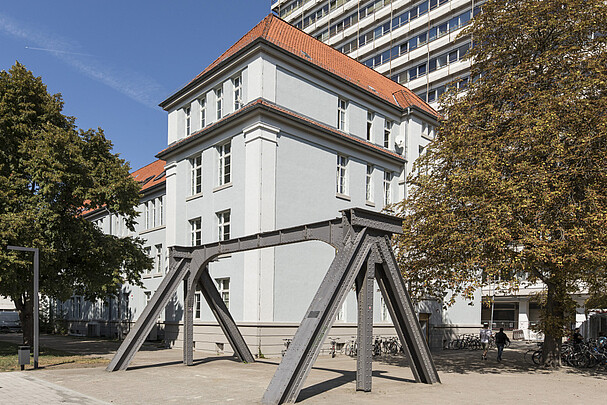 © FBG/C.Bierwagen
Dean of Studies' Office Civil Engineering
Consultation Hours: Mon, 10:30 - 12:00, on site or by phone via +49 511 762 4755 und +49 511 762 12322
Address
Callinstraße 34
30167 Hannover
Course Advisor
Prof. Dr.-Ing. Stephan Köster
Address
Welfengarten 1
30167 Hannover
Prof. Dr.-Ing. Stephan Köster