Environmental issues, protection of our resources, sustainability - topics such as these are in the focus of the new Double Degree Programme "Resources and Environment", which Tsinghua Shenzhen International Graduate School and Leibniz Universität Hannover (LUH) jointly established in the winter semester 2022/23.
Welcoming Event for Double Degree students
Thursday, 5 October 2023, 10:00 am,
in room E028 (1101)
LUH Main Building, Welfengarten 1
Double Degree Programm
The challenges of protecting the environment and our resources are global in scale. The Double Degree Programme brings together the strengths in research and teaching of Leibniz University Hannover (LUH) and Tsinghua University as well as its spin-off in Shenzhen, the Shenzhen International Graduate School, in a unique way. With the Double Degree Programme we offer you:
Gain in-depth professional competence with classical contents of engineering education
Study international: you are closely connected to both universities through study visits in Hannover and Shenzhen
Combine theory and practice: practical phases outside the universities are integrated into the programme
Improve your personal skills: there are numerous intercultural exchange formats - especially in the European-Chinese context
This 3-year programme includes sufficient time for mobility, intercultural training and practical experience. In the final year, you will write two Master's theses and earn a Master's degree at both universities. This gives you excellent qualifications to start a very successful professional career in both Asia and Europe.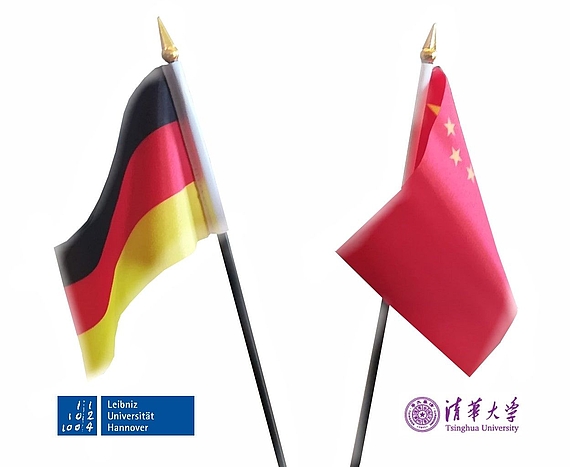 Study locations
Leibniz University Hannover is one of the nine leading technical universities in Germany (TU9) with over 30,000 students, including more than 4,600 international students from more than 114 countries. The double degree programme is based at the Faculty of Civil Engineering and Geodetic Science , which has excellent research infrastructure and expertise in environmental engineering as well as first-class, accredited bachelor's and master's degree programmes.
Tsinghua University is one of China's leading universities, ranking highly in international university rankings. Students of the double degree programme will study at Tsinghua Shenzhen International Graduate School. The study location Shenzhen is a vibrant Chinese metropolis and innovation hotspot.
Procedure
The standard course duration is 3 years. Each year, 15 students start in Hannover and 15 more students at Tsinghua University in Shenzhen. If you are enrolled through Leibniz University (Environmental Engineering M. Sc., Track Resources and Environment), you will spend your first year in Hannover, where you will mainly concentrate on mandatory modules. In the second year, you transfer to Tsinghua Shenzhen International Graduate School, where you initially take modules. A Practical phase offers you insights into the world of work in China. You write a Master's thesis at each of the two universities.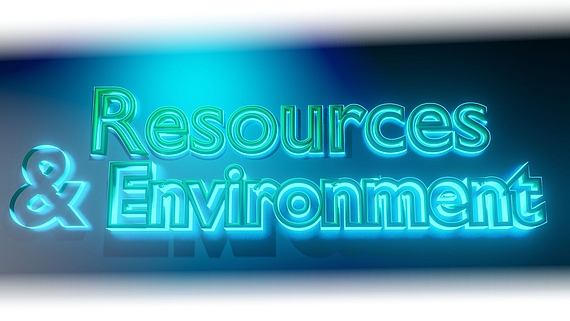 More information to follow
Career
As a graduate, you are able to recognise and address problems that are related to the protection of resources and environment. You develop viable concepts, implementable plans and technical solutions, based on the latest methods and knowledge from science. You act confidently in national and international as well as interdisciplinary contexts and are able to convincingly represent and implement your ideas and solutions.
The high level of practical relevance, which is also ensured in addition to the research orientation, guarantees direct qualification for taking up various engineering activities. For example, activities in the following professional fields are possible:
in science (e.g. doctorate)
as an (internationally active) planning engineer
as a operating engineer and thus responsible for plant operation, operational resource and environmental protection
in licensing and monitoring authorities/specialist authorities
in development cooperation
Application and admission requirements
This is a programme with restricted admission: 30 students start each year, 15 students at each location (Hannover/Shenzhen). For the application you must submit proof of having completed a bachelor's degree in a related subject. You must also provide evidence of your language skills (English, Level C1).
You will soon find the exact admission requirements in the admission regulations on this page.
Students pursuing the double degree option can only start the programme in the winter semester. During the application period, an online application portal is activated, which you can use to apply directly for "Environmental Engineering - Specialisation Resources and Environment" at Leibniz Universität Hannover. Non-EU applicants apply via the portal "uni-assist".
Application deadlines for the next winter semester:
30 November for non-EU applicants
15 January for EU applicants
You count as a non-EU applicant if you completed your Bachelor's degree in a non-EU (or non-EEA) country AND your nationality is a country outside the EU (or EEA).
Contact and Advice
Prof. Dr.-Ing. Stephan Köster
Address
Welfengarten 1
30167 Hannover
Prof. Dr.-Ing. Stephan Köster
Address
Welfengarten 1
30167 Hannover